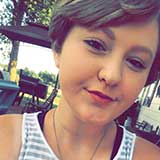 Maggie Copenhaver
Maggie Copenhaver
Peer Mentor
My name is Maggie Copenhaver, I am currently a Junior at MWSU. I am from a small town in Northeast Missouri called Shelbina. I am a Biology Major with a Zoology Concentration, and a minor in Criminal Justice.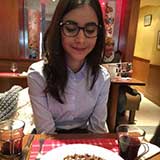 Mariela Diaz
Mariela Diaz
Peer Advisor/Mentor
Mariela Diaz is a senior at Missouri Western State University. She is majoring in Biology with a Health Science Concentration. Once she graduates she hopes to attend to medical school so one day she can become an infectious disease doctor. Mariela is excited to help the new MWSU students to learn about the great opportunities available for them on campus. Mariela has a dog and a cat and loves spending her free time playing with them, reading and binge watching Netflix.
Madison Gannaway
Madison Gannaway
Peer Mentor
Madison Gannaway is currently a sophomore at Missouri Western State University. She is studying Chemistry with a concentration in Forensics. She plans to go to grad school for Forensics and start her career as a Forensic Science Technician, preferably somewhere rainy! Madison loves watching true crime documentaries, football games, and reading. And she also passes her time by baking sweet treats for all her friends!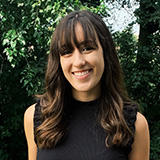 Mallory Gonzalez
Mallory Gonzalez
Peer Advisor
Mallory Gonzalez is a senior who will graduate in May of 2020. She will have a Bachelors in Business Marketing. After graduation, Mallory plans on moving to a bigger city and working towards her MBA. She is involved in the social sorority of Alpha Sigma Alpha and the Beta Gamma Sigma Honor Society on campus. In her free time, she loves to hang out with friends and be outdoors in any way she can be. Mallory loves helping others and being a peer mentor!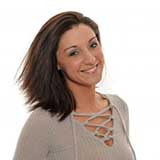 Geri Vermillion
Geri Vermillion
Lead Peer Mentor/ Peer Advisor
Geri Vermillion is a non-traditional sophomore at MWSU. Her major is Population Health  Management with a concentration in General Business. Geri is a mother of three boys; a first grader and a set of "threenage" twin boys. She enjoys very much watching them grow and develop their own personalities. Geri loves working as a Peer Mentor. She is excited to work with new students to help them become comfortable with the college experience and successfully build a foundation that will take them across the stage at the end of this journey.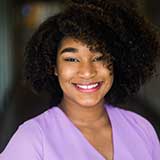 Mycah Williams
Mycah Williams
Peer Advisor/Mentor
Mycah Williams is a junior and her major is Theatre and Cinema with a concentration in Musical Theatre. She is involved with Black Student Union as the Vice President and Alpha Psi Omega Honors Theatre Fraternity along with being a Peer Mentor/Adviser for the Student Success office. Mycah is from Kansas City, Mo and her favorite pass time is listening to music and relaxing.