Director's Welcome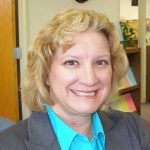 Welcome to the Center for Academic Support! The CAS staff of professionals and peer tutors is dedicated to helping Missouri Western students succeed by providing a wide range of free tutoring services. Our services include one-on-one and small group tutoring in math, writing, and discipline-specific course content. We also offer Supplemental Instruction for designated courses each semester. The CAS clientele ranges from first-year students to graduate-level students, from students who are struggling academically to students who have 4.0 GPAs and want to keep them. Our ultimate goal is to provide a helpful environment where students can work to become independent learners and thinkers. –Susan Garrison, CAS Director
Our Mission
The Center for Academic Support provides Missouri Western State University students with quality, academic assistance and educational resources to prepare them to become successful, efficient, and independent learners.
Client Profile
The CAS provides services for all currently enrolled Missouri Western students free of charge in both one-on-one and small-group settings. Students who take advantage of these services are as diverse a population as that of the entire student body; such as students with high GPAs who wish to maintain them, students with lower GPAs who wish to improve them, and everyone else in between.
During the fall and spring semesters of the 2019 – 2020 academic year, 1,156 different Missouri Western students made 7,822 separate visits to the Center and received a total of 6,823 hours of academic assistance.