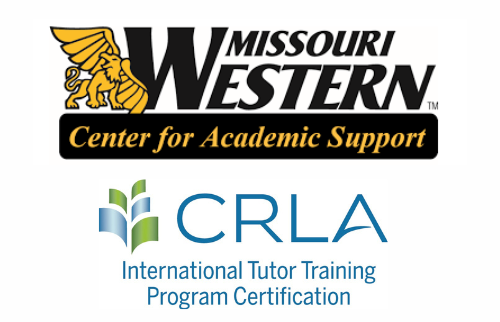 Fall 2023 Hours of Operation
In-Person Appointments Available
Monday – Tuesday – 8:00 a.m. to 5:00 p.m.
Wednesday- Thursday – 8:00 a.m. to 6:00 p.m.
Friday – 8:00 a.m. to 3:00 p.m.
Online Appointments Available
Sunday – Saturday – 6:00 a.m. – 12:00 a.m. (Per Tutor Availability)
For in-person or online content tutoring and online math and writing tutoring, schedule appointments via TracCloud
CAS Overview
The Center for Academic Support (CAS) provides one-on-one and small group tutoring for most courses on campus. Located on the northeast corner of the library building, the Center consists of group study spaces and a large open area for students to receive tutoring or work independently.
The CAS offers free tutoring in math, writing, and specific courses. In addition to these services, students have access to Supplemental Instruction (SI) and workshops sponsored by the Center. Flashcards and handouts are also available.
Our Mission
The Center for Academic Support provides Missouri Western State University students with quality, academic assistance and educational resources to prepare them to become successful, efficient, and independent learners.
Our Vision
The Center for Academic Support aims to provide comprehensive assistance to all students throughout any point of their academic journey at Missouri Western State University.
Writing
The CAS provides trained peer tutors who assist with writing in all academic disciplines at Missouri Western. However, writing tutorials are not for coursework exclusively; students can also come to the Center for help with resumes, cover letters, and applications for scholarships. Our tutors work with students one-on-one for half-hour sessions, focusing on any aspect of the writing process. In addition, handouts covering a variety of writing topics are available for student use.
Math
Math tutoring is available for math courses from Foundations for University Mathematics (MAT 083) through Calculus with Analytic Geometry I (MAT 167). Assistance is also available for math concepts in other general studies courses. Tutors are hired only after being recommended by faculty, and all are trained in tutoring techniques. So that students will receive the attention they deserve, we schedule a tutor with no more than three students at one time. Tutors assist students by explaining concepts and working sample problems. The Center also provides handouts which cover specific math topics that have proven difficult for students in the past.
Content
Content tutoring is a term used to describe tutoring for subject areas other than general studies mathematics or writing. This type of tutoring is scheduled online via TracCloud and can be for virtually any course in any catalog. Students can search for and schedule tutoring appointments based on their current enrollments; all tutoring takes place in the Center or online via Zoom.
Supplemental Instruction/Embedded Tutoring
Supplemental Instruction (SI) and Embedded Tutoring are more intensive forms of tutoring that meet students in the classroom and throughout the semester. Where SI is a series of weekly review sessions for students taking historically challenging courses, Embedded Tutoring meets the student during instructional time and implements collaborative learning techniques. SI and Embedded Tutoring are provided for students who want to improve their understanding of course material and improve their grades. Both forms of academic support partner with faculty to better serve the student as a whole.
What is TracCloud?
TracCloud is a complete management solution for the specific needs of learning, writing, tutoring, academic skills and other centers that support students in higher education. As a cloud-based application, TracCloud provides on-demand access to essential tools such as appointment scheduling, logging visits and activity reports. Contacts are recorded in any physical or online environment. Appointments and schedules are managed and accessed on multiple criteria. Integration with campus information systems can link course enrollments and other critical data.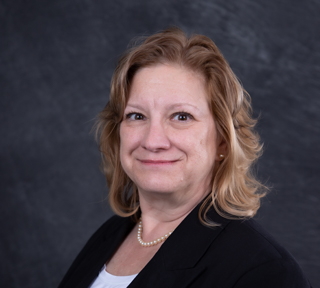 Susan Garrison
Director and Writing Coordinator
Hearnes 213
(816) 271-4401
Susan Garrison serves as the Center for Academic Supports Director and Writing Coordinator. In (blank) years at the CAS, she has overseen a variety of roles and responsibilities. Currently, Garrison oversees writing tutors, campus relationships, and general policy and procedure updates. Garrison also currently serves as the Emeritus President for the Heartland CRLA chapter.
Amber Halstead
Math Coordinator
Hearnes 217
(816) 271-4532
Amber Halstead serves as the Center for Academic Supports Math Coordinator. Halstead currently oversees math tutors, TracCloud implementation and maintenance, and faculty/staff relationship. Halstead recently served as the previous President for the Faculty/Staff Senate.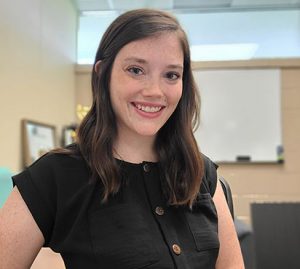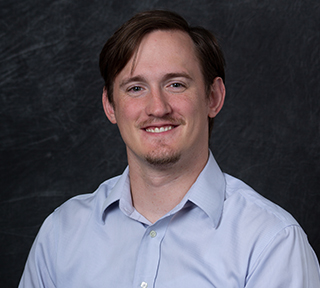 Ben Moran
Tutor Coordinator
Hearnes 220
(816) 271-4531
Ben Moran serves as the Center for Academic Supports Tutoring Coordinator and Academic Probation Coordinator. Moran currently oversees content tutors and Supplemental Instruction Leaders, social media, and the Pathways to Academic Student Success Program.